Call or Click Before You Dig
Get the dirt on small things.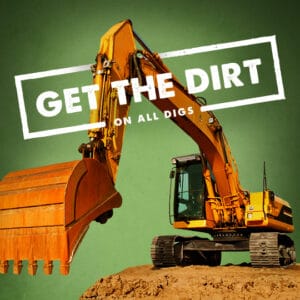 For any size project call or click before you dig.
Installing a deck? Installing a pool? Redoing your driveway?
Located underground is a complex network of pipes and wires for critical services such as electricity, natural gas, cable television, telephone, internet, water, sewage and other utilities.
Damaging underground services can have serious consequences. A severed electrical cable could be fatal, a ruptured gas line could explode, a cut water line could cause floods, and severed communication lines (telephone, cable, internet) could mean the loss of essential services. You could be liable for expensive restoration costs and potential legal action.
If you are planning on digging, drilling or driving stakes into the ground, Ontario law requires that you call or visit https://www.ontarioonecall.ca/ before you dig to arrange a free underground cable locate.
If you are a homeowner:
Call Ontario One Call first, 24 hours a day, 7 days a week at 1-800-400-2255
Or submit an online request on the Ontario OneCall website.
Simply provide details of your project and Ontario Onecall will notify the utilities with underground facilities in your area. If there any buried cabling or wires on your property, they will be clearly marked before you proceed to dig.
Call at least five working days prior to digging to schedule this service.
If you are a Contactor:
As the contractor doing the digging, you're responsible for getting the locate for your jobs. Be sure to leave enough time so that any infrastructure is marked and you can dig safely. Remember, hitting infrastructure can result in serious damages, injuries and liability. Don't take the risk. Call 1-800-400-2255 today!